Live Streaming Video Broadcasting in Regional QLD
John Wilson Media provides a variety of Live Streaming services throughout regional QLD for business, sporting events, festivals, presentations and music events. Our clients use our live streaming services to reach new audiences or provide additional and engaging coverage for fans or business partners and employees unable to attend their events. Many opportunities are available with live streaming events for clients to attract new audiences or potential customers or keep existing audiences engaged.
Almost any event can be live-streamed to the web for a worldwide audience and John Wilson Media Live Streaming can provide a platform channel such as Youtube, Facebook, Vimeo etc or we can live stream through a company website or your own social media channels and pages.
FOR URGENT LIVE STREAM SERVICE EMAIL JOHN This email address is being protected from spambots. You need JavaScript enabled to view it. or CALL 0419 716 107
Get your event Live Streamed to engage your audience - Call John TEL: 0419 716 107
What Activities Can Be Live Streamed?
Virtually any event or activity can have a live streaming service set up for it and provide content for an audience to watch via the web. Some of the many uses for Live Streaming Events in Queensland include:
Conference - seminars, product launches, tutorials
Music - live performances, studio sessions
Product launches
Tutorials
Festival - stage performances, stall presentations
Sport - horse racing, soccer, rugby league, hockey, rodeo, camp drafting to name a few.
Theatre - local productions
Service - church services, funerals, wedding ceremonies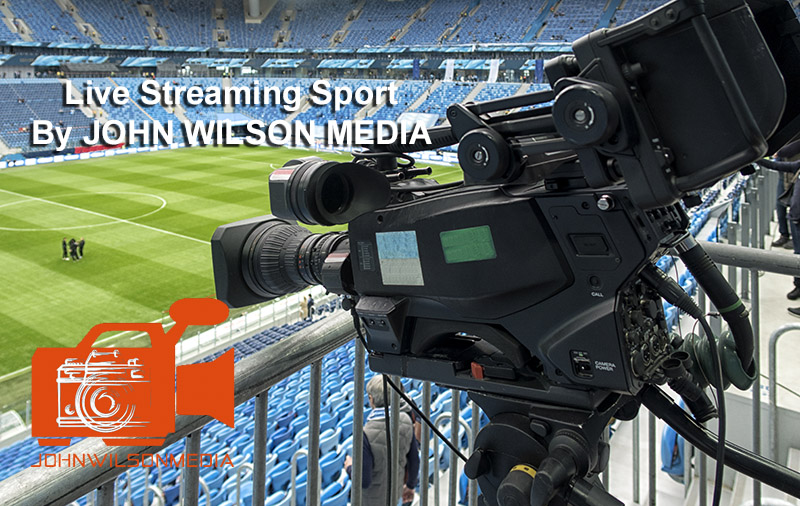 Sports Events of all types from Rodeos, Rugby League, Horse racing to Tennis and Basketball to name a few can be Live Streamed - Call John Tel: 0419 716 107
How Can An Event Be Live Streamed?
John Wilson Media live streaming can offer a variety of streaming services offering multiple camera setups to provide extensive and engaging broadcasting of events. We discuss each project extensively with our clients to determine the best and most cost-effective way to get their event online to their audience. John Wilson Media uses high-quality video cameras, audio and in some instances lighting to provide the best audience experience during live streaming events.
Where We Live Stream
John Wilson Media offers the following services in regional QLD: Gympie live streaming events, Bundaberg live streaming events, live streaming events in Dalby and Roma, Gladstone Live Streaming. Hervey Bay events live streaming. In fact, John Wilson Media offers its Live Stream Service throughout regional Queensland. CALL JOHN TO DISCUSS YOUR NEEDS Tel: 0419 716 107