The Secrets Of Selling Privately Online And Saving Big - How Do I Sell My House With Private Sale On The Internet?
Sellers will always get more for their house selling privately than through an agent according to statistics and this article will help you through the process.
As a Professional Real Estate Photographer with a business spanning 30 years, I've seen first hand the success and incredible savings our clients have had by selling houses privately in recent times. I want to help you sell your home with this article and the knowledge I have gained working with our clients who have sold their homes privately and used my business John Wilson Media for their property photography. if you do decide to sell privately we can also help you with THE MOST IMPORTANT PART OF YOUR INTERNET LISTING, the photography, and create an eye-catching property listing that will be the key to getting your property noticed among all the other properties being listed for sale on the internet.
When I first started in the business there was no internet. Many homeowners listed their properties with a residential real estate agent and most buyers went into an agent to look at their windows or from looking in a newspaper ad. This was the accepted method to buy and sell real estate, and agents could demand large fees for arranging a sale.
How Much Does It Cost To Sell My Home?
With the advent of the internet, many residential real estate agents jumped for joy because they could now market to many more people with even less work involved. Simply list a property online, sit back and wait for the calls. What agents and the industry, in general, didn't realize, but are now realizing, is that the internet could also be used by individuals to sell their homes at a fraction of the cost of using a licensed real estate agent.
The costs to sell your home via private sale online are as follows
Contract of sale - required by law and sourced from any solicitor - approx $600-$1000
Property photography/floor plan/aerial photos etc - approximately $395 - $500 depending on services
Property listing on a For Sale By Owner Website - approx $399 - $1000 depending on services (See links below for these websites)
The costs listed above work out at a fraction of the $15-$20k or more an agent extracts from a house sale in the form of agent commission (usually around 3%) and marketing costs ($2-$5k). Little wonder private house sales are increasing in popularity and we have many case studies from our clients to show how successful and easy the process is.
Massive commissions are beginning to dilute slowly but the tsunami of disruption in the real estate industry caused by the internet is increasing and will accelerate which will only mean a better deal for house sellers.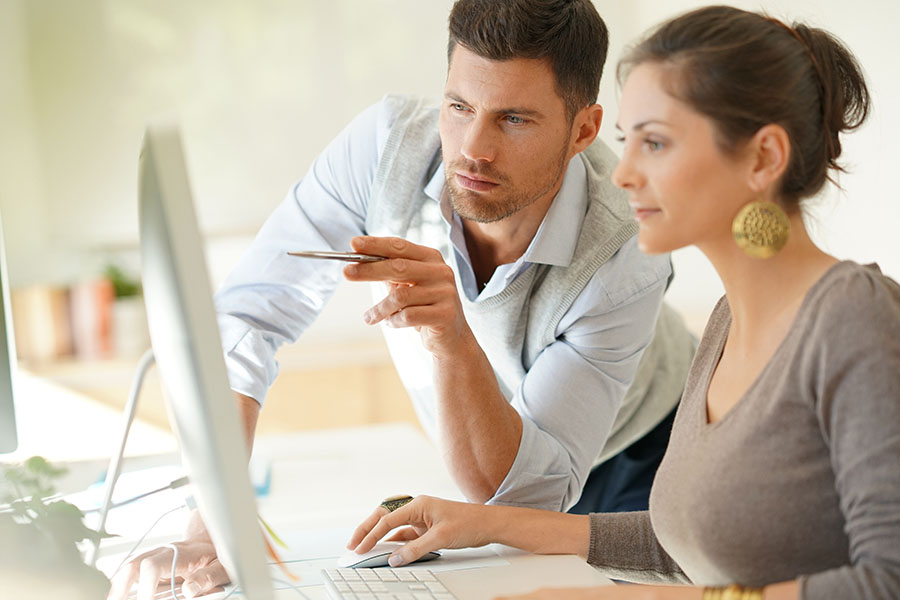 The most profitable way to sell your home in Queensland or just about anywhere is private house sales. Record numbers of home sellers are choosing to sell houses privately as the internet is becoming the best and first place to find and buy residential property. It is understandable that sellers, particularly in SE Qld, Australia, are looking to sell their house privately. If you are genuinely interested in saving 10k-20k and often more with your house sale you should be selling your home privately.
Do I Need A Real Estate Agent?
A real estate agent is a choice for selling your property and not a requirement by law or otherwise. Your contract of sale can be easily drawn up by any solicitor from any area and an agent is not required for this or to sign any part of a contract if you are selling privately. All an agent is doing for you is listing your home on the major property websites, probably charging you for this as well, putting up a sign, taking a few phone calls and perhaps showing people through your home all of which the majority of house sellers can arrange themselves. It's not a big deal to do! The agent spends a couple of hours at most and the sale will occur from the website listing and house inspection, not the agent. There are no great learned skills involved to become a residential real estate agent, no years of study at University, and in fact, anyone can become a real estate agent for $500 after reading through a few modules and answering a few questions (and for as little as $2000 you can call yourself an agency). The rates of real estate agents commissions in the state of Queensland are among the highest in Australia with areas such as Hervey Bay, Maryborough, and Bundaberg among the highest in the country. Sellers can be looking at costs ranging from 8k to 20+K in commissions plus GST and on top of this an additional 2k - 5k or more in so-called marketing costs. Theses incredible costs are more than enough motivation for an increasing number of property owners to sell privately. It's a huge chunk of money to get a property sold and sellers are basically paying an agent thousands for a couple hours of largely low skilled work and work a seller is more than capable of doing themselves. In comparison, I will spend several hours photographing a property for my clients for a few hundred dollars, which I would say is completely more important than an agent who will spend as much time if not lees for a pay cheque of 10k or more. The work we do at JOHN WILSON MEDIA as photographers to help sell a property is incredibly more valuable to the sale of your house than what the agent will do and we prove this with each and every house we photograph for private sale that has been sold!!
Selling your house privately will cost a fraction compared to using an agent but simply require a little confidence and research to complete a successful sale. It's not difficult. Record numbers of sellers are and already have sold property this way and we work with private sellers each week to photograph their homes for their listings on the major property websites. Our clients that decide to sell privately are from a variety of age groups and stage in life. We've had retirees, professional people, investors, and others take the smart option to sell privately. SAVE YOUR MONEY AND SELL YOUR HOUSE PRIVATELY - IT WORKS AND IT"S EASY TO DO.
The Advertising Myth
Some sellers reluctant to sell their house privately tell me they are confused or find the marketing and advertising process to sell their property a little daunting and agents rarely give a complete breakdown of costs so the seller really doesn't know if they are being ripped off or the costs are genuine. (We believe that the marketing of your property if you decide to use an agent, should be the agent's cost and not the sellers. After all, the agent will be taking a large commission from a sale and the marketing should be their work and expense in our opinion) Agents will inevitably tell a seller they have to front up with anywhere from 2k to 5k or more to market their property. Read More in Our FREE Ebook
The Big Secret To Selling A House Privately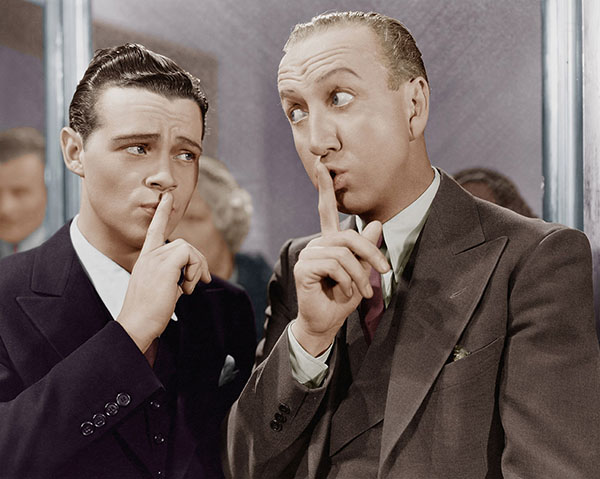 The one common denominator with all our clients who sell privately using the internet is that they understand the power of good photography to sell a property. We have had clients tell us that their property sold due to our photography at John Wilson Media, which is a huge compliment but more importantly highlights the value of spending some money on quality real estate photography. I, personally have been given gifts by my clients after creating great photography for them which has helped attract buyers and ultimately sell their property, Real Estate Photography is a small cost in the scheme of things and is actually of incredibly higher value to the sale of your property than an agent. Simply put, your property photos are the first point of contact a potential buyer will have with your property while searching online and statistics show that a listing has about 20 seconds to engage a buyer to look further into the listing. Little wonder real estate photography is vastly more important now than ever before. There is information at the bottom of the page about the discounted photography services we have at JOHN WILSON MEDIA PHOTOGRAPHY AND VIDEO to help property owners selling privately.
If you are still not sure about selling your property privately, take a look at the successful property sales from our clients below who also made use of our real estate photography services for their internet listings. Amazing results and every house we have photographed for private sale has been sold!!
CASE STUDIES - PRIVATE HOUSE SALES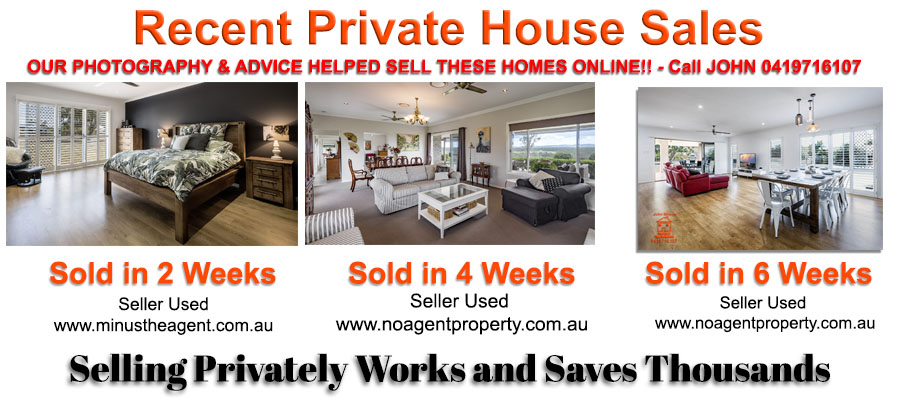 How Do I Sell My House Privately?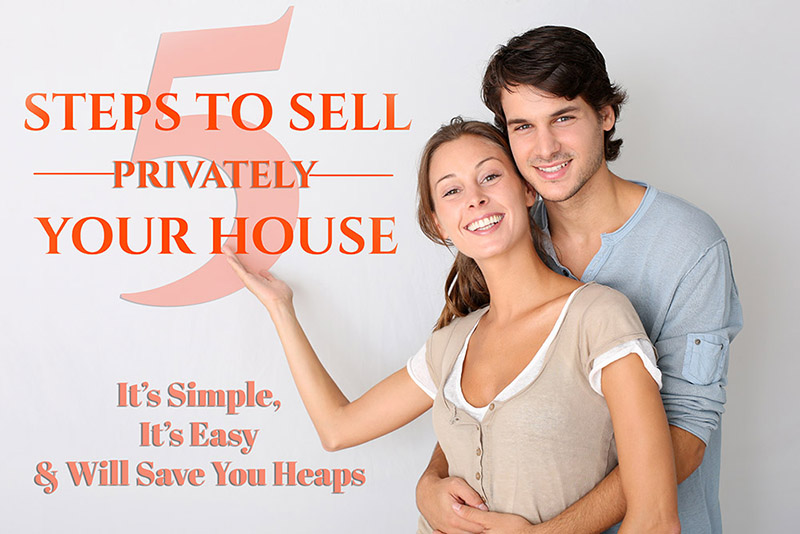 5 Steps to House Selling Success - The steps to sell a house privately
Prepare your house - Declutter, repair and remove items that detract from your homes appearance and street appeal.
Decide on a price and all the positive aspects of the property and location - Do a little research online at www.realestate.com.au or www.domain.com.au for houses in your area and similar listings generally. You can google your area for houses for sale also - If you are really keen you can also buy detailed area and property reports from RP Data just like some agents do.
GET SOME GOOD PHOTOS - (and we don't mean cheap photos, cheap photographers don't care about quality and most of them don't have the skills to produce quality work that will help sell your house and in fact may harm your chances of attaining the best price) This is vitally important when selling a home online. - THE MOST IMPORTANT PART OF YOUR HOUSE LISTING and the first thing that catches the eye of a potential buyer IS YOUR HOUSE PHOTOS.

GET PROFESSIONAL PHOTOS TAKEN - IT IS VITALLY IMPORTANT FOR YOUR INTERNET LISTING

and it's not a big expense in the scheme of things and you'll have peace of mind that your listing will look great. Poor photos will result in low interest in your house listing. The statistics prove this time and time again. There is a form at the bottom of this page to get JOHN WILSON MEDIA discount photography pricing for your house photography or you can speak to us directly. Call John 0419716107 email: This email address is being protected from spambots. You need JavaScript enabled to view it.
Talk to your solicitor about a Contact of Sale - there will be a standard fee for these - usually from about $600 - $1000 depending on the town or city.
Decide who to list your property with. There are quite a few websites to help private sellers get their listings up on the main real estate websites and range from around $695 - $1000 as a once off cost. Some of the better ones are listed on this page and which our clients have used successfully. List your property and you are on your way to getting sold without handing over a hefty commission to an agent for doing just what you have done above!!
We Have All The Information For Selling Your House Privately In A Handy EBOOK You Can Read At Your Leisure which is currently FREE when you book us for your house photography. GET A COPY HERE
How Do I List My Property For Sale On Websites? Who To Use and Not To Use
The majority of houses for sale are sold via the internet listings on www.realestate.com.au and www.domain.com.au and all an agent will do when you sign up is list your property on these sites which you can easily do yourself. This is the so-called unparalleled technology which we have heard some agents claim and private sellers will use via the websites below, It's very simple technology in fact!, Once upon a long time ago before the internet, buyers would travel to a real estate agents office and speak directly to an agent and or look in the classified section of a newspaper and make an enquiry. This has all but vanished as home buyers and sellers choose to use the internet to buy and sell property. The internet has created serious competition to the role of agents as it is incredibly easy for a property owner to list a property online for a small fee compared to an agents commission of many thousands of dollars.
The list below shows the websites that have been set up to help property owners list their property on the internet on multiple major sites for a one-off fee. The one-off fees charged on these sites range from about $500 to $1000 and that is all. The only other costs will be for your contract of sale from a solicitor, around $600 - $900 and some good photography for a few hundred dollars. It really is cheap and easy to sell your house privately when compared to paying an agent to do the same thing.
For sale by owner websites that can help sell homes privately with a single and small upfront fee, no more to pay, include :
These private house sales websites offer packages that include listings on the main real estate websites mentioned above and no agent fees are associated, just the listing price they charge and any additions such as for sale signs etc.
Who Not To List Your Property With
WARNING: A website we strongly advise against using to list your property with for private sale is called PropertyNow. Read some of the reviews below. All of our clients have had problems using PropertyNow to sell their properties privately and have ended up using one of the alternatives listed above. Save yourself some headaches and list with the businesses listed above.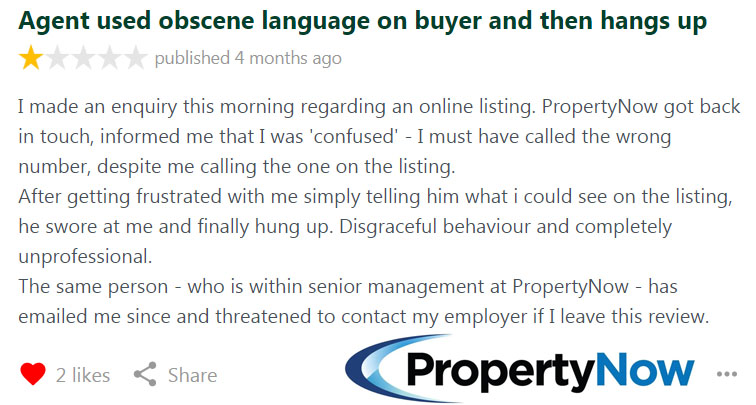 How To Write a Great Property Description
Once you have decided from the list above to list your property you will need to create a great description for your listing using all the positive aspects of your property and its location you noted in step 2 above. You must assume a potential buyer does not know anything about your home, location, and district. You also need to sell the experience of living in your area and don't just talk about the house. List everything the house has to offer and when doing this think about who the potential buyers may be and what your property has to offer them. Once this is done think about traveling around your district and what there is to offer potential buyers. Things such as schools, shopping centres, hospitals are good selling points but also think about lifestyle activities. Are their lovely drives to be had in the mountains, are there forest drives, are there biking trails, are there beautiful beaches. All these things build the living experience which will help compel a potential buyer into contact.
Real estate market research is easy
When a seller decides to sell house privately it is essential they do some market research to help determine the best price for their property. This is incredibly easy to do and all you need is your computer, access to the internet and you are on your way to finding out what properties are available in your area and what prices are being asked. An agent is going to be charging you a hefty commission to do exactly this. By selling privately the pricing of your property is in your hands and you can change this as needed, easily.
Putting up a For Sale sign - difficult?
Is putting up a for sale sign worth paying an agent 10-20k? We don't think so and there are several options private house sellers can use to put up a For sale sign. Putting up a For Sale sign is a valuable piece of marketing for your property. You can add your phone number and/or the site you are listed on. The websites listed in this article and designed for listing your house all offer a for sale sign service which can be included with your private house listing package. The cost is minimal compared to what an agent is going to be taking from your house sale. We know of some private house sellers that have made their own sign or had them printed and some have made use of their friend's signs that have previously sold their homes privately. Putting up a for sale is no big deal, is a valuable marketing tool and can be easily sorted out but it's not essential. Some of our clients that have sold their home privately have simply listed with one of the sites mentioned in this article and not used a sign.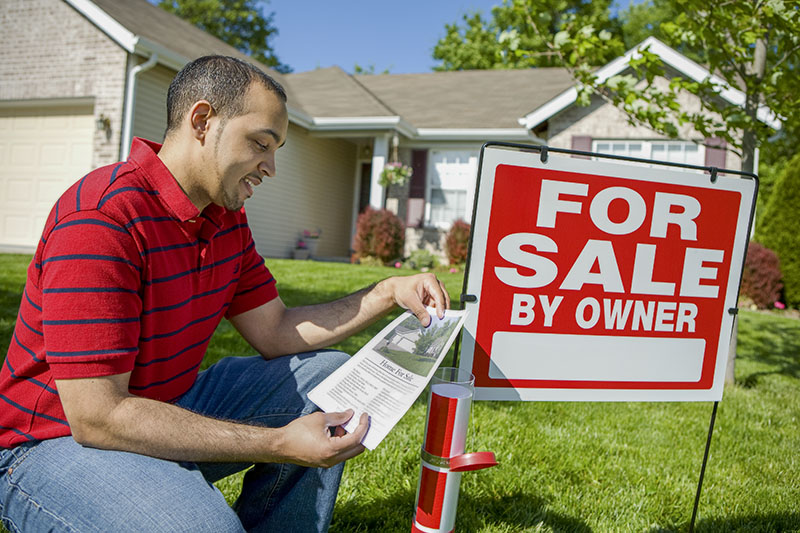 Finding out how your house listing is going
You don't need an agent to tell you how many people are looking at your listing. Once you have your house listed for sale on the most important websites of realestate.com.au and Domain.com.au (which you can do yourself via the links below) it is an easy process to see how many people have visited your listing. Rather than paying an agent an incredible amount of money for doing just this and sending you a weekly report and a few phone calls, you can check your listing yourself, daily if you feel the need and it's not costing you any more than the basic package you pay to list your house privately via the links below.
How Do I Get A Contact Of Sale?
The websites listed below have information about how to prepare a contract of sale which is required by law when a house is sold. You solicitor will help you with this and you certainly do not need an agent for this and you can use a solicitor of your choice. The legalities are nothing to be scared of and they are there for both buyer and seller to enable a smooth and successful transaction. Solicitors will have a standard fee to produce the contract for you and you certainly don't need to have a middleman agent involved with this. We have seen solicitor conveyancing fees from $600 - $1000 and even this can be done by the seller using this website: QUICK LAW CONVEYANCING but we would suggest using a solicitor if it is your first time selling your house privately. It's a small price to pay to ensure a smooth sale.
Your private house sale listing must have good photography
Your house photos will be the first point of call for potential buyers and therefore a small investment in professional photography will help capture interest and give price credibility to a house listing. Statistics have proven that professional property photography helps sell houses and we offer some of our own services below that can help you with this. Professional house photography is a very small cost to present your house at its best and is an essential part of successfully selling your house privately.
Every house we have photographed for private house sale has been sold saving the sellers thousands of dollars in agent commissions and marketing costs!!
House Photography - The Most Important Part Of Listing Your Property
Listing a property for private sale is easy via a number of real estate websites specifically designed to help with private house sales which are listed in this article. You must have good house photography if you are going to maximize interest in your property listing and sale price when you sell your house privately in Queensland, Australia or elsewhere. This is not just hearsay but proven in industry statistics. Hiring a professional real estate photographer such as John Wilson Media Photography should be first on the list of things to do for House seller by owner listings and then speak to a solicitor about having a contract of sale drawn up before finally listing your house for sale privately on the main real estate sales sites. It is practically impossible to sell a house privately on the Sunshine Coast or throughout Queensland or anywhere else for that matter without property photography. Words alone won't attract a potential buyer but quality professional photography has been shown statistically to ensure higher sale prices for house sales. We have had some clients that have sold their property site unseen and just based on the photography JOHN WILSON MEDIA produced for the property listing.
JOHN WILSON MEDIA offers professional House photography for people selling their homes in Queensland, Australia and also work throughout the country photographing luxury estate and apartments for high-end property sales. Our professional real estate photography services are what you need to create the best property listing and attract the most number of potential buyers on realestate.com.au, domain.com.au, etc. Selling your home with professional photography can help with a quick house sale and will definitely attract more potential buyers which industry statistics support.
Investing a few hundred dollars in your house photography for marketing is a small price to pay for a sale worth hundreds of thousands of dollars. Other products worth similar amounts such as luxury cars and boats have many thousands of dollars spent on their photography for marketing so real estate photography is very cost effective by comparison. MAKE SURE YOU GET PROFESSIONAL HOUSE PHOTOGRAPHY - ITS IMPORTANT!!
We offer our house photography services independent of real estate agents and therefore you have independent usage rights for the photos and other services we provide to you to use on all the major property listing websites. We are fully skilled real estate photographers with the services you need to effectively market your private house sale by owner.
No-one knows the private home seller industry better than John Wilson Media. Our quality real estate photography is grounded in our customer's success. Our quality property photography of your home will make your property listing attractive to potential buyers. Chief photographer John Wilson has been a professional photographer for more than 25 years and photographed properties around the world. Our reputation, longevity, and professionalism ensure the best quality photography for your private house sale.
More and more private home sellers are choosing JOHN WILSON MEDIA for their real estate photography in Queensland, Sunshine Coast and Brisbane. We also work in the Gold Coast region, northern New South Wales and central Queensland. Even sellers using agents have come to us after being disappointed with the poor quality photography some agents are content to provide and list with.
Private House Sale Photography Services:
Residential House Photography Services Southern Queensland - Luxury Homes Australia - Asia - South Pacific
We always aim for the fastest delivery times possible. In many cases, we will have at least the interior and exterior photography delivered the next day.
Quality Interior and Exterior Photography
Property Floor Plan Service
Arial drone photography
Dusk and Twilight photography
Walkthrough video service
The property floor plans we produce at JOHN WILSON MEDIA will attract potential buyers to your listing. Industry statistics show that 97% of people will investigate a listing further that displays a floor plan.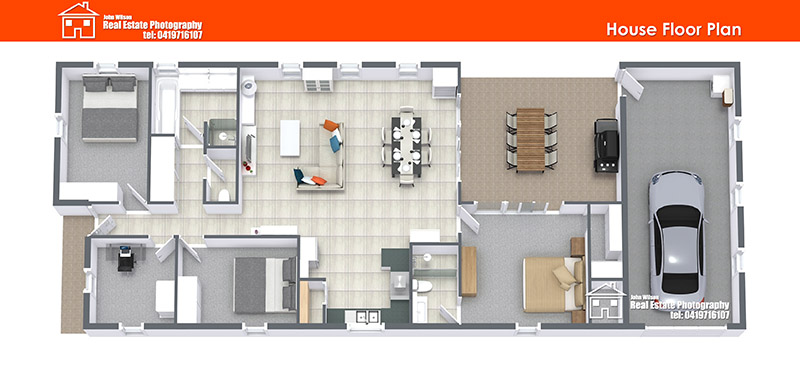 Aerial drone photography is also effective in many circumstances. Even a relatively low aerial view can add dramatic impact to a property view. Speak to John about the suitability of aerial drone photography for your house photography package.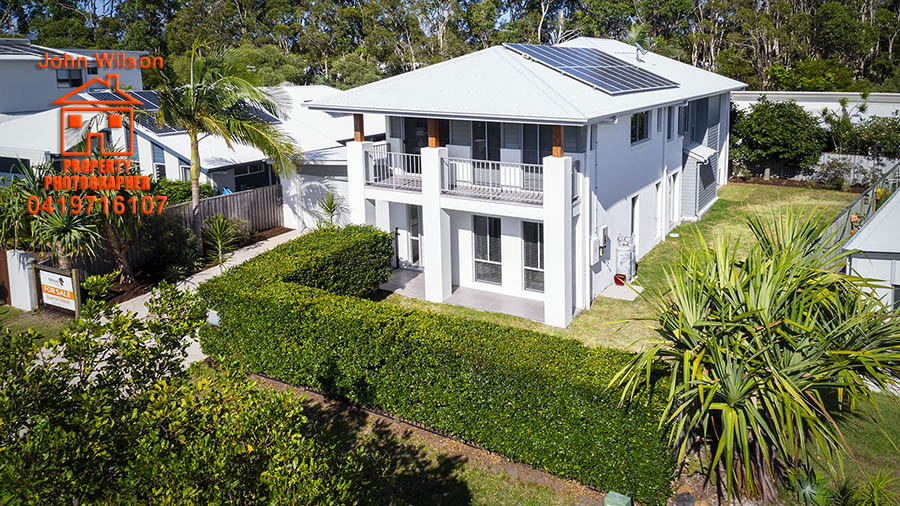 Dusk and Twilight photography is all about adding a prestige look to a property listing. We use specialized photography techniques and editing to produce a stylish looking photo presenting the house in gorgeous light and warming glows.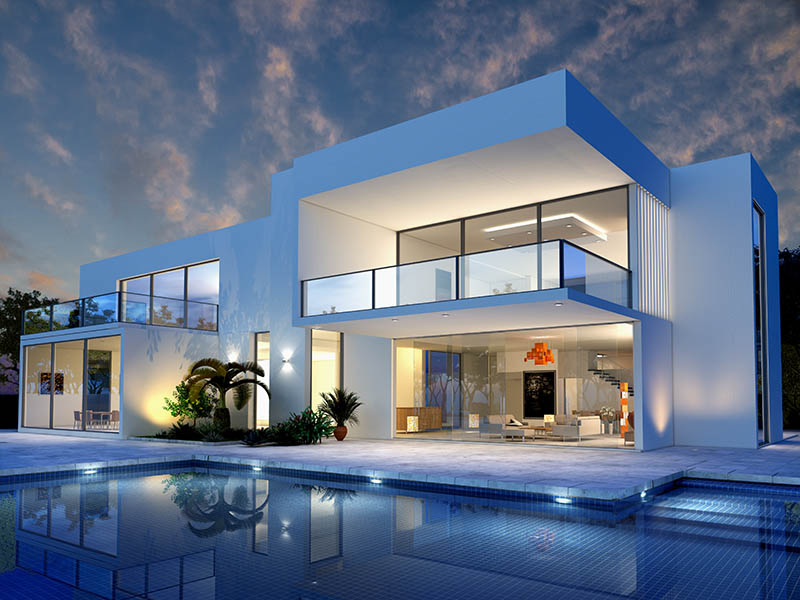 Walkthrough video is an additional way to capture potential buyer's attention. We produce an edited video which shows the house from room to room and has some background music and titles for effective house presentation.
Private House Sale Photography Prices
Please use the form below to get our discount photography packages for homeowners selling privately. A photography bundle can include full interior and exterior photography, black and white or colour 3D look floor plan, aerial view and twilight evening or morning shoot. John can guide you through the best services for your property.