Nikon latest lens release the AF-S 180-400mm f/4E TC1.4 FL ED VR telephoto lens Best Features
By John Wilson - Professional International Photojournalist
Nikon is slowly regaining its leading role in innovative lens design it had through much of the 1960s,70s and 80s. This new telephoto zoom lens is innovative in focal length and build and will be a valuable addition to the pro photographers kit and serious amateur alike. Available in March 2018 the new telephoto zoom lens will have an estimated retail price of 12,399 USD but this will probably change for the better once stock is distributed worldwide and seller discounts come into play.
The new 180-400mm afs f4 lens is built for FX format cameras and with the built in 1.4x converter becomes 560mm f5.6 focal length at the long end. The lens will be of use to sports photographers, wildlife photographers and photojournalists. It is a lens with reasonable bulkiness due to its relatively fast speed but is comparatively lighter compared to older fixed focal length lenses or current larger focal length lenses.
Being a working photojournalist that has worked in about 40 countries and also worked as a sports photographer and wildlife photographer I can see a use for this lens but I still like my old 400mm f 5.6 ais lens I have had for many years which is so compact and great in situations when you need to go as light as possible. But this new lens will be a great addition to the modern line up of professional quality Nikon lenses.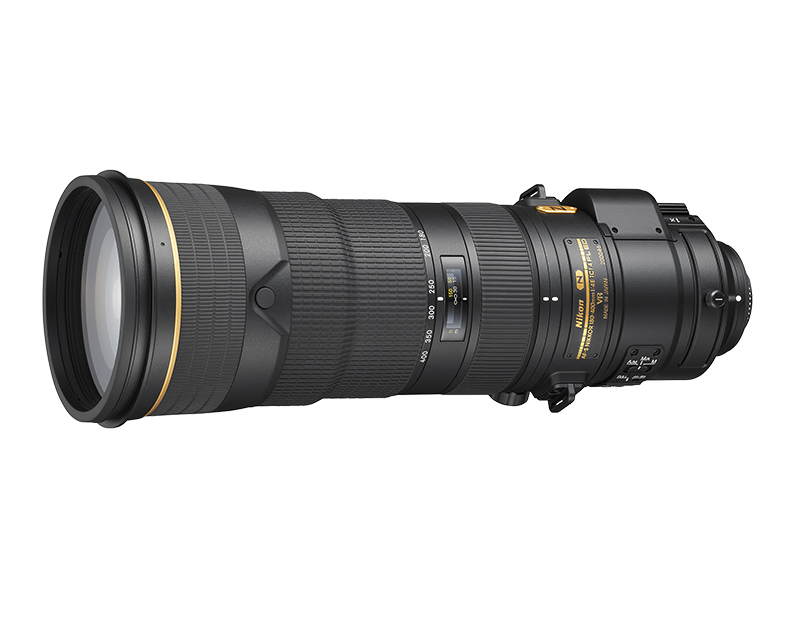 Primary features
Super-telephoto zoom lens with coverage of a broad range of focal lengths beginning at 180mm and extending to 560mm when the built-in 1.4x teleconverter is used
Built-in 1.4x teleconverter which can easily be activated or deactivated while looking through the viewfinder
Tripod collar ring that enables smooth switching between horizontal and vertical orientation
Zoom ring that is easily operated while holding onto the tripod collar
Adoption of a fluorite lens element and magnesium alloy has achieved a light weight of approximately 3,500g/7lb 11.4oz
Dust- and drip-resistant structure that prevents dust and drops of water from entering the lens
Nikon's exclusive highly durable fluorine coating that effectively repels dust, water droplets, grease, and dirt
The latest optical design that includes the use of one fluorite lens element and eight ED glass elements for extremely sharp and detailed rendering that is compatible with high-pixel-count digital cameras
The latest optical design and the use of Nano Crystal Coat enable clear images in which ghost and flare are effectively suppressed
High maximum reproduction ratios with close-up shooting at telephoto positions (0.25x when the built-in teleconverter is not used, 0.36x when activated)
The exclusive design of this lens with a built-in teleconverter ensures optimal optical and AF performance
The VR mechanism offers camera shake compensation equivalent to a 4.0-stop* increase in shutter speed in NORMAL mode; users can choose from NORMAL and SPORT modes
Electromagnetic diaphragm mechanism that enables stable exposure control