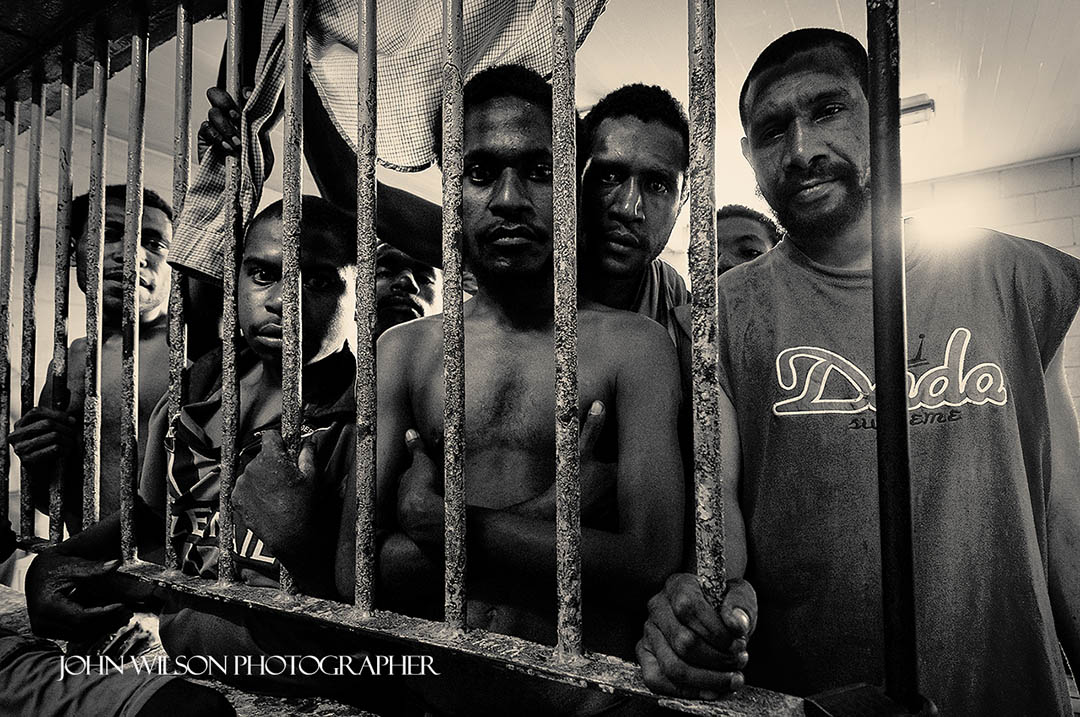 Boroko Jail, Port Moresby, Papua New Guinea
By John Wilson - Professional International Photojournalist
I made the photo above with Nikon camera equipment while on assignment in Papua New Guinea. I was documenting a story on law enforcement and I was able to gain access to the notorious jail at Boroko, in the capital Port Moresby, for some photography.
It's fair to say that Port Moresby in Papua New Guinea can be a dangerous place for visitors. You only need to see the impressive security around hotels in the capital to appreciate the security issues that exist here. Photographing inside the jail was challenging both professionally and personally. On a personal level, my safety was not assured inside the jail and I was actually mingling with prisoners, drug dealers, murderers etc, as I searched for images to support the story.
The challenges for me professionally were that I was attempting to photograph subjects that were not sympathetic to my cause and lighting was at an absolute minimum. I knew there was a good picture to be made in the grungy setting with prisoners jammed into holding cells but it was difficult to find some reasonable lighting. It was so dark and I was constantly considering how much I could press my iso settings without destroying the images with too much digital noise and how slow I could get my shutter and still have a sharp image. The current generation of DSLR camera sensors are incredible in they way they deal with digital noise. Users can easily shoot at extremely high iso settings and get perfectly acceptable images. But, back when I shot this image, iso's at 800 and above would suffer from noise issues and attention to nailing a correct exposure was paramount in low light scenarios. The main photo above was shot at 1000 iso at f4 and 1/15sec, Nikon D3x camera and Nikon 20mm f2.8 lens.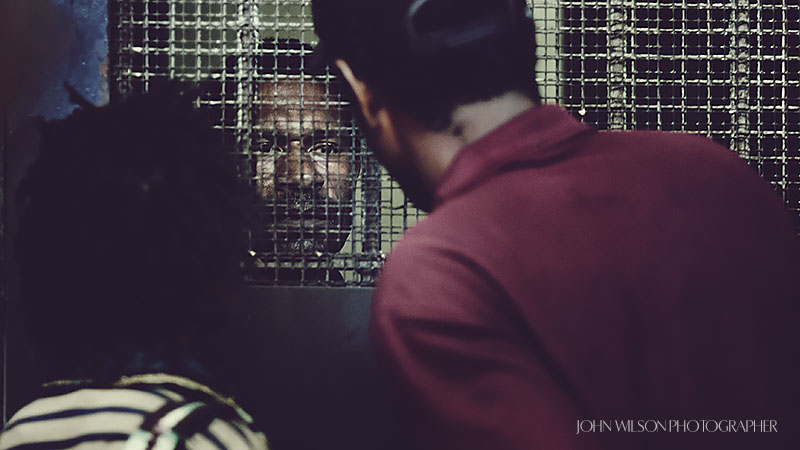 A jail inmate speaks with relatives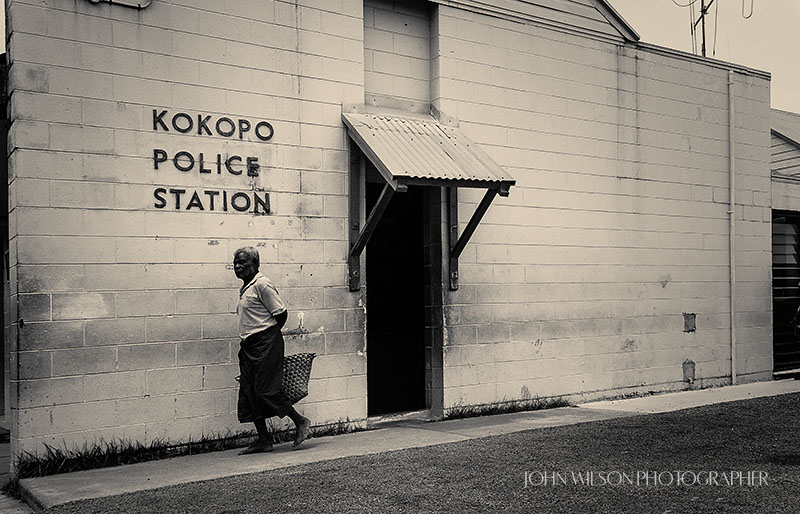 Kokopo Police Station on New Britain Island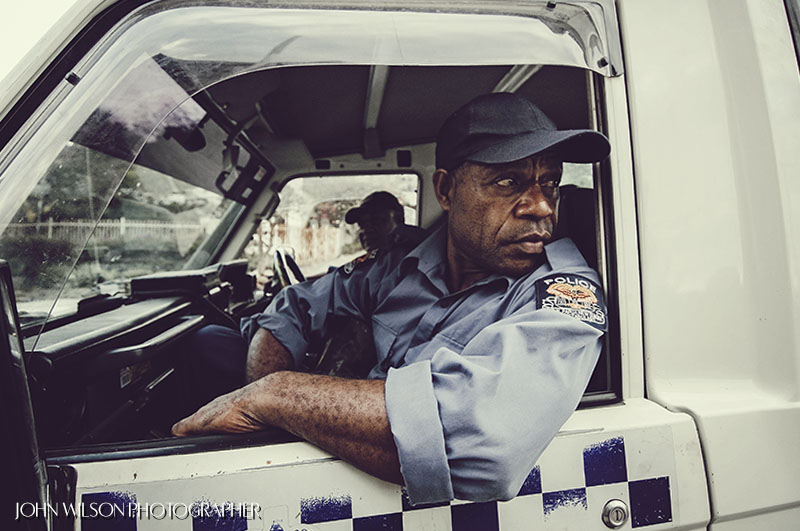 On patrol. Port Moresby Police Officers patrolling in the capital.
My Kit for this assignment:
Two Nikon D3x camera bodies
Sony Z7 video camera
Two Sennheiser wireless microphones
Manfrotto tripod with fluid head
Nikon 20mm f2.8 lens
Nikon 85mm f1.4 lens
Nikon 180mm f2.8 lens
Nikon 80-200mm f2.8 lens
Nikon 300mm f2.8 lens
Video light, 300 led
38inch translucent umbrella
Two Nikon SB 800 flash units
Domke FX100 camera bag
Lowepro Computer Trekker backpack
13inch Macbook pro laptop
BGAN satellite terminal
Where is Papua New Guinea, Port Moresby and New Britain?